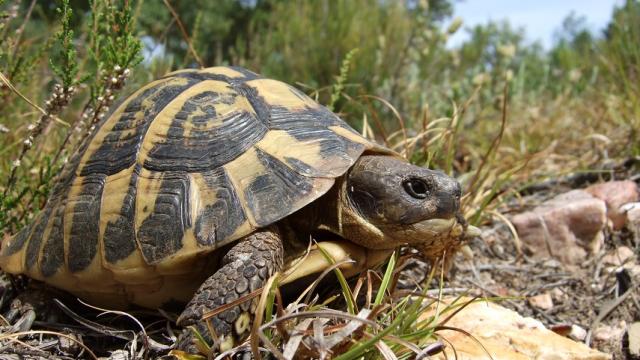 A home grown
tortoise
Although the Hermann's tortoise is a resident of Provence, its name comes from the naturalist from Strasbourg who led the initial study of the species.
Its nickname is 'the Maures tortoise' because it is most often found in this mountain range.
The tortoise loves the mild climate of the south and that's why we should allow it to live in peace under our sunny skies.