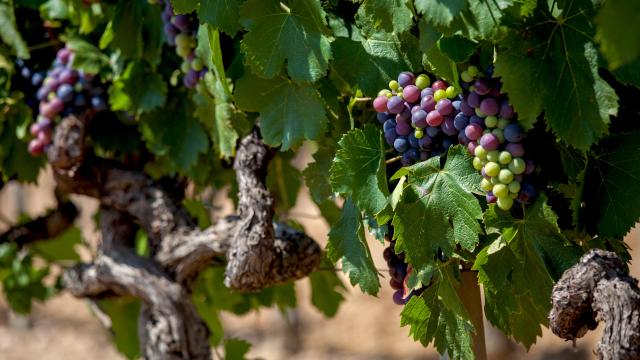 Grimaud
Lovingly cultivated land
Grimaud's vineyards are perhaps the best symbol of the area's vitality; over the centuries; the vineyards have remained the driving force of the local economy and, today, Grimaud wines are exported and enjoyed the world over.
Grimaud's wine cooperative best exemplifies this vitality, with two bottling lines, 100% of production sold every year, and good quality wine that continues to improve.
You've also got the wine estates, rural gems dotted throughout the Grimaud region: Val de Gilly, Clos Servien, La Tourre… Wine-growers on these estates have lovingly worked their land, using the same methods, for generations, producing delicious nectar for us to share.