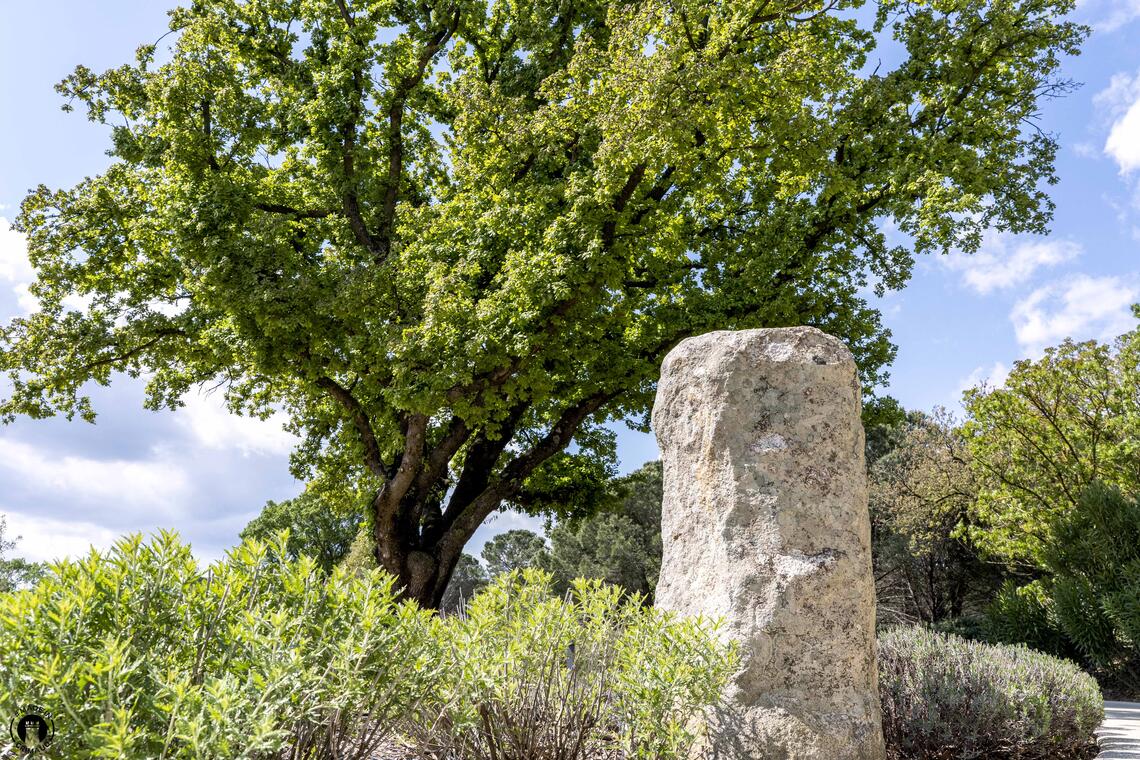 Menhirs in Grimaud
Historic site and monument,
Historic patrimony,
Dolmen / menhir
in Grimaud
Grimaud still has menhirs dating from the Neolithic period.

Within the grounds of the Golf Up establishment, there are 3 menhirs.
Two are near the Clos des Oliviers accommodation, and the last is on the practice, a beautiful highlight for this thousand-year-old menhir.
Environment

Spoken languages
Accessibility

Reserved space 330 cm wide < 100 m from the site
Even flooring with no obstacles
Absence of protrusions > 2 cm
Doors >=77 cm wide
Site, building totally accessible