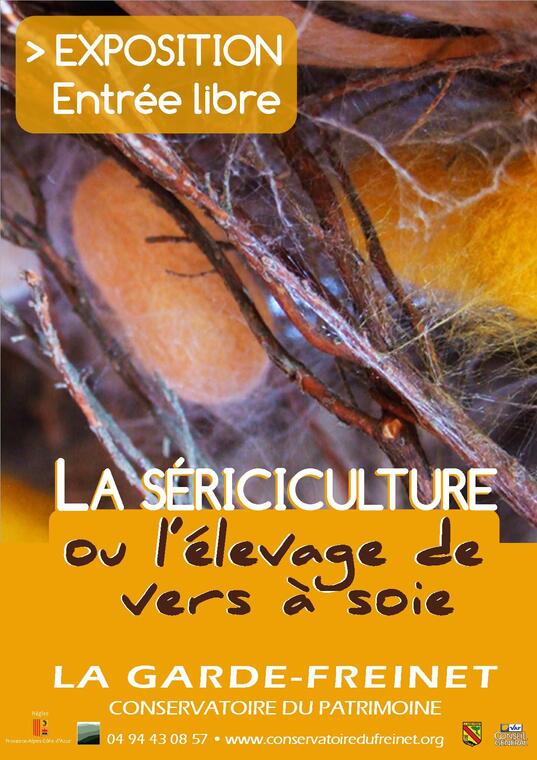 Exhibition Silkworm rearing
Cultural,
Nature and relaxation,
Exhibition,
Animals,
Arts and crafts
in La Garde-Freinet
The exhibition presents tools, machines and videos on the life of the bombyx moris and on the history and stages of this traditional activity: sericulture.

Every year in spring when the mulberry trees start to burgeon, a silkworm breeding is set up. The eggs are set to hatch, and about 15 days later, hundreds of tiny silkworms are born. This is the beginning of the breeding set up in the centre of the exhibition, showing tools, machines, videos on the living of the silkworm and on the history and the traditional activity of the silkworm breeding.
Schedules

All year 2023

Closed

On Saturday

,

On Sunday

* From 9am to 1pm and from 2pm to 5pm

All year 2024

Closed

On Saturday

,

On Sunday

* From 9am to 1pm and from 2pm to 5pm