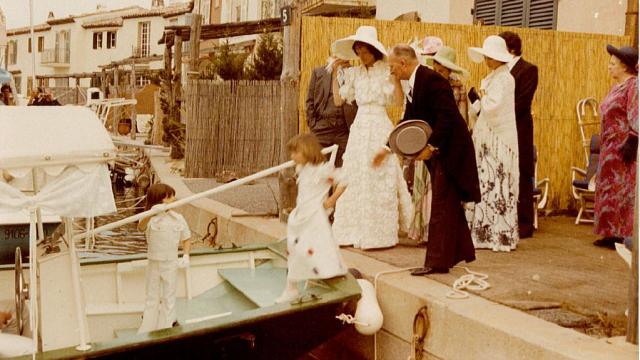 Port Grimaud
The first wedding
The first love story is a beautiful one.
On 23 April 1973, the Church of Saint-François d'Assise, designed by François Spoerry, hosted its very first celebration of love.
In the early days of Port Grimaud, Sylvie's father bought the third house in the town off-plan for 100,000 francs. The house is located in rue de l'Octogone.
At the time, it was a crazy project and people wondered if the houses would stay up on the marshlands that have now been transformed into a coastal town.
The bet certainly paid off for Sylvie's father, as we know today how successful the town has become.