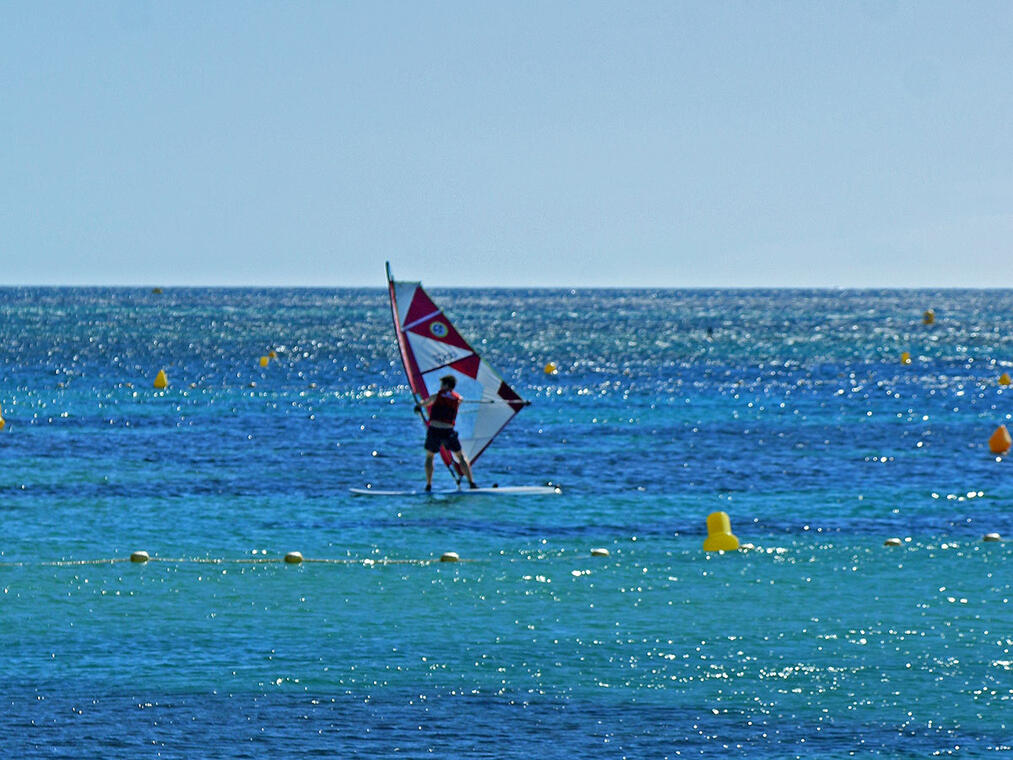 Windsurfing spot at Gros Pin beach
Sport,
Water sports,
Windsurfing site
in Grimaud
Windsurfing site located on the Gros Pin beach.

The windsurfing channel is located at the end of Gros Pin Beach, between the ZRUB I (established in front of the beach) and the rock spur at the end. It is 25 metres wide and 150 metres long.
Environment

Spoken languages

Documentation