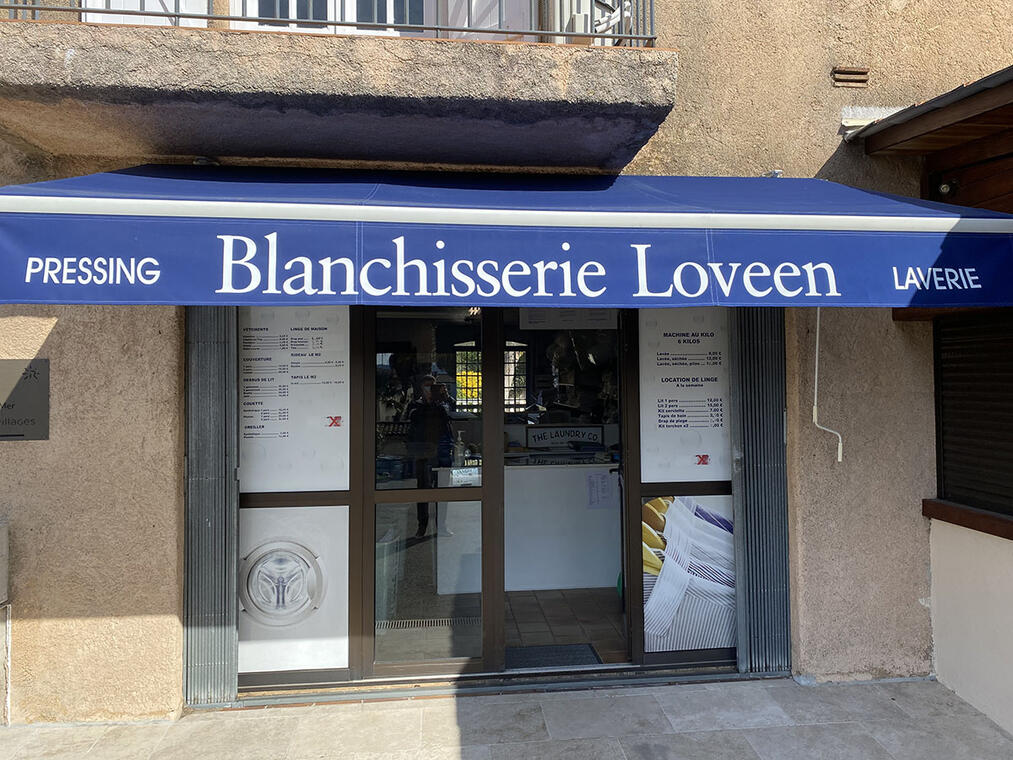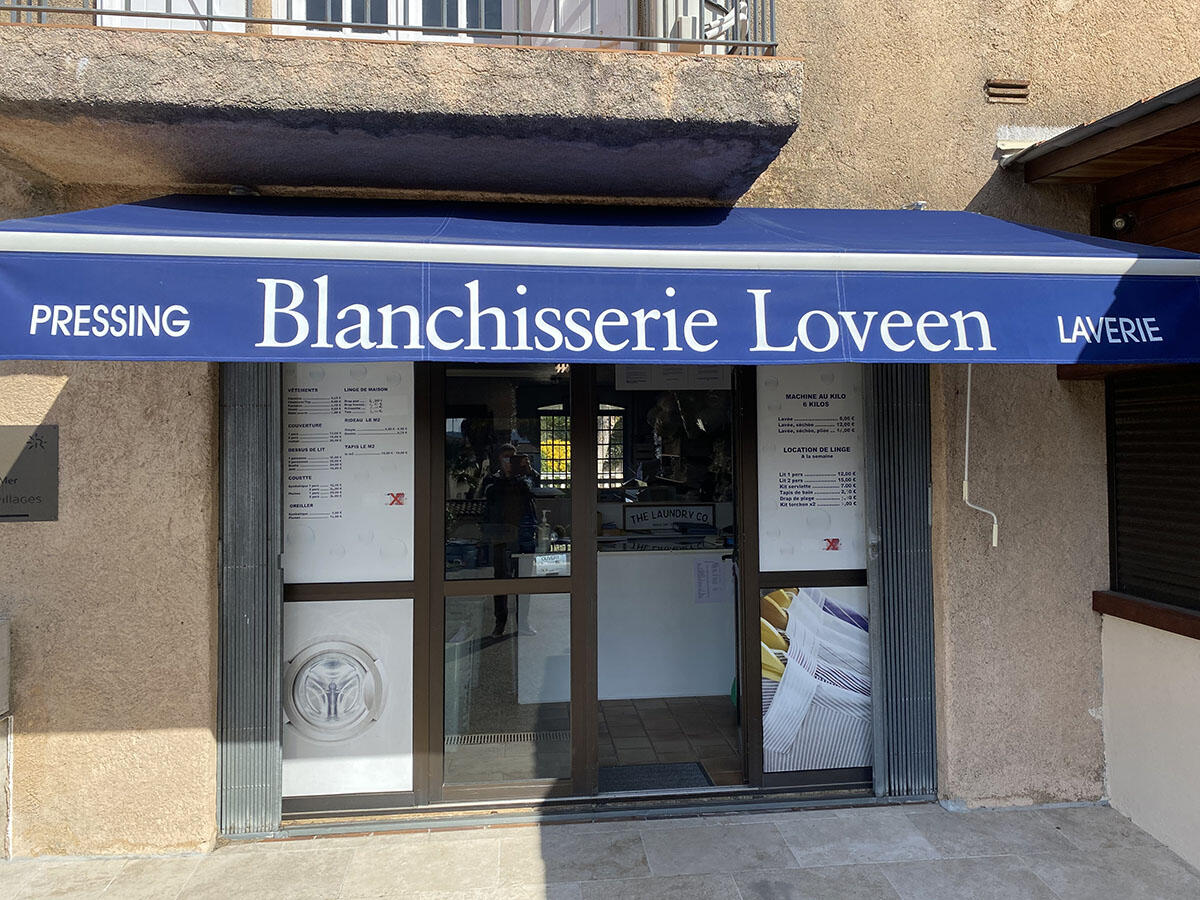 Blanchisserie Laverie Loveen
Services,
Useful services,
Launderette
in Grimaud
Laverie Loveen is a laundrette which provides a dry cleaning service, the cleaning of house linen, carpets and leathers.

Laundrette and dry cleaner near Port-Grimaud, we clean your house linen, clothing , sofa covers, curtains, also leathers and carpets.
Easy access and parking right in front of the laundry.
Take the direction of Port-Grimaud, after the roundabout take the first left on Avenue de la Mer.
Environment

Spoken languages
Accessibility

Accessible for wheelchairs with assistance
Accessible for self-propelled wheelchairs
Possibility of drop-off in front of the site

Equipment

Services
Rates

Prices can be consulted on the laundry's website: https://blanchisserie-loveen.fr/
From

January 1, 2023




until

June 30, 2023

From

July 1, 2023




until

August 31, 2023

From

September 1, 2023




until

December 31, 2023
Tuesday

9:00 AM - 12:00 PM

2:30 PM - 6:00 PM

Wednesday

9:00 AM - 12:00 PM

2:30 PM - 6:00 PM

Thursday

9:00 AM - 12:00 PM

2:30 PM - 6:00 PM

Friday

9:00 AM - 12:00 PM

2:30 PM - 6:00 PM

Saturday

9:00 AM - 12:00 PM

2:30 PM - 6:00 PM
Monday

8:30 AM - 12:30 PM

2:30 PM - 6:00 PM

Tuesday

8:30 AM - 12:30 PM

2:30 PM - 6:00 PM

Wednesday

8:30 AM - 12:30 PM

2:30 PM - 6:00 PM

Thursday

8:30 AM - 12:30 PM

2:30 PM - 6:00 PM

Friday

8:30 AM - 12:30 PM

2:30 PM - 6:00 PM

Saturday

8:30 AM - 12:30 PM

2:30 PM - 6:00 PM
Tuesday

9:00 AM - 12:00 PM

2:30 PM - 6:00 PM

Wednesday

9:00 AM - 12:00 PM

2:30 PM - 6:00 PM

Thursday

9:00 AM - 12:00 PM

2:30 PM - 6:00 PM

Friday

9:00 AM - 12:00 PM

2:30 PM - 6:00 PM

Saturday

9:00 AM - 12:00 PM

2:30 PM - 6:00 PM