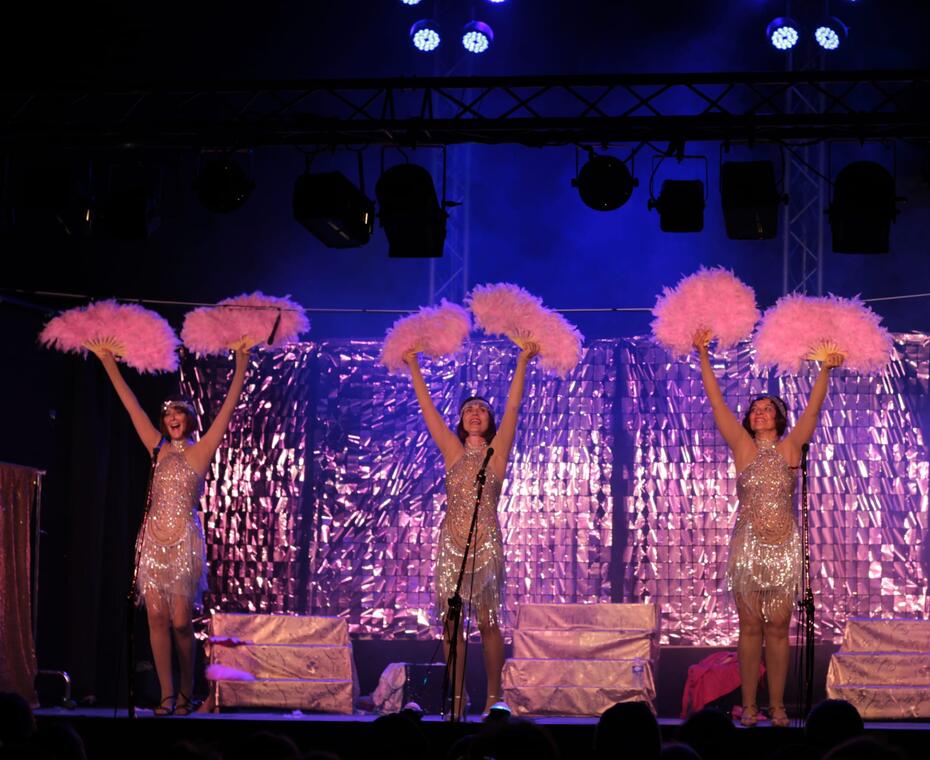 "Starlettes, Paillettes et Cacahuètes" de Valérie Mailho Sylvie Rémy et Patricia Willocq - les Tréteaux de Saint-Tropez
Cultural,
Theatre
in Saint-Tropez
Very funny cabaret-theater, mixing café-theater, dance and song.
Men's lies and betrayals have got the better of her divine patience.
St. Peter, Jesus, the Angels, no one can do anything about it.
The Devil plays on velvet in a summit match?
Spoken languages

Documentation
Schedules

On

December 10, 2023

at 4:30 PM